Nourishing Cream
For that extra nourishment, moisturization and protection, Cosmo introduces protein and plant based skin creams that are enriched with active natural ingredients for skins of all types. This advanced anti-oxidizing rejuvenation therapy helps in maintaining the natural skin radiance and is also handy when used as a base for make-up.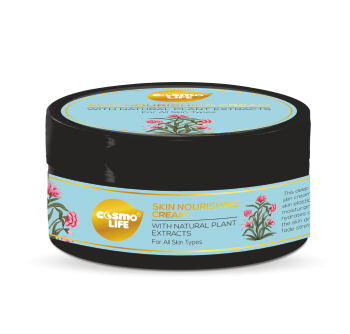 Cosmolife Skin Nourishing Cream
Post facial, a follow up of our highly effective Cosmolife skin nourishing cream will all you need to get that soft radiating skin. The product comes enriched with Wheatgerm Oil, Borox, natural plants extracts and emollients of natural anti-oxidants, ideal for skins of all types.
Available in 200gm and 500gm packs
Buy Now