Gulab Dhara Rose Water
Bringing in the goodness of real rose extracts, Cosmo Herbal's Gulab Dhara is a magic potion to revitalize, moisturize and hydrate the skin from within its pores.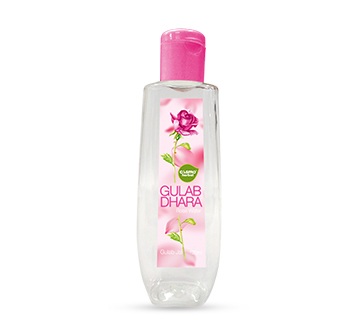 Gulab Dhara Rose Water
Highly recommended for extra sensitive skin, Gulab Dhara Rose Water is a natural toner that invigorates and cleanses your skin deep from the core. Gulab Dhara comes enriched with natural rose petal extracts that not only act as dirt removing agents, but also radiate the skin, with a tangy aroma left behind. Apply it directly or mix it with a face pack, the results will be eye catching.
Available in 120ml Bottle
Buy Now